Welcome to Our School
Our school is located in the heart of Kammanahalli area in Bangalore City
Our school is patronized by St.Anne. The Mother of the blessed virgin Mary, grand mother of Jesus. She expects each and every student to be the light and guides the scoiety and our Mother India. Academics, Our History, Teachers, Admissions, Contacts .
St.Anne School is run by the At.Augustine Welfare Association, Bangalore. It is recognized by the Government of Karnataka and was established in the year 1989. Our school aims at imparting education to children of all communities for both boys and girls.
Read More
Individual Approach to Education!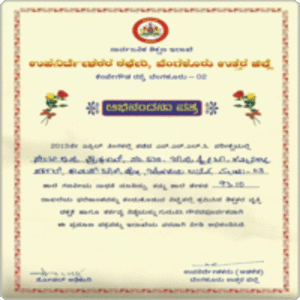 Our school provides individual attention to every student in class.
This makes them more competitive with their peers in class and have a feeling that they are not behind. we want you to welcome to our school website. Take some time out to get to know us better.
New Programs
Latest News
13
August, 2013
Semi finals (Morning) & Finals (After lunch)
14
August, 2013
Independence day (9:30 am) Programme& Prize distribution
15
August, 2013
Holiday on account of Independence Day
16
August, 2013
Holiday on account of Varamahalakshmi feast
17
August, 2013
PICNIC (Lumbini Garden)